General Info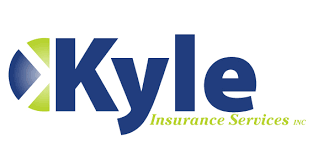 Kyle Insurance is a health insurance brokerage that specializes in Medicare Advantage, Medicare Supplements & Medicare Prescription Drug Plans. As independently licensed brokers, the Kyles do not work for any single health insurance carrier but are able to gather information from each client to make sure we choose a program that works best for them. Kyle Insurance has been a faithful presence in Southwest Missouri for decades because of their commitment to client-centered service.
Ad Kyle is the third generation of his family to be a part of the insurance world. He follows the legacy of his father, Kent, his uncle Rick & his grandfather "Pappy Jack" Kyle, who started the family tradition of insurance when he began selling life insurance out of his car in Ava, MO , following his return from serving in the Navy in Korea. Pappy Jack's legacy lives on through Adam as he continues to serve Southwest Missouri. Adam Kyle is also a Certified Senior Advisor, otherwise known as an "Expert on Aging".
Even though he has a father that has been in the business for 45 years, Adam never felt pressured to join in the insurance tradition. He pursed other interests in college and had several prospective career choices. Immediately following his sophomore year of college, Adam decided on his own to go into the family business. One of the major factors driving this decision was his faith. Adam began feeling the call to go into pastor ministry right after graduating high school. Seeing the freedom and joy being self-employed and working with individual clients brought his father, Adam decided the family business would be a good fit. So, Adam is enjoying his career and training to be come a pastor, receiving instruction by the elders at his church and as a student pursuing a Master of Divinity degree with an emphasis in Biblical Counseling. Adam plans on being a bi-vocational pastor so that he may have the freedom of his own business while he serves the local church from the pulpit.
When it comes to business, Adam tries to live out the Great Commission by serving his clients in a way that shows his faith, agreeing with the great reformer Martin Luther when he said, "Wen a prince sees his neighbor oppressed, he should think: That concerns me! I must protect and shield my neighbor....The same is true for shoemaker, tailor, scribe, or reader. If he is a Christian tailor, he will say: I make these clothes because God has bidden me do so, so that I can earn a living, so that I can help and serve my neighbor. When a Christian does not serve the other, God is not present; that is not Christian living."
Services / Products
*Medicare
*Medicare Advantage
*Original Medicare
*Medicare Supplements
*Medigap
*Prescription Drug Coverage
*Dental Insurance
*Vision Insurance
*Cancer Insurance
*Critical Illness Insurance
*Home Health Care Insurance
*Long Term Insurance
*Parts A, B, C & D 
*Prescription Drug Coverage
*Donut Hole
*Coverage Gap