General Info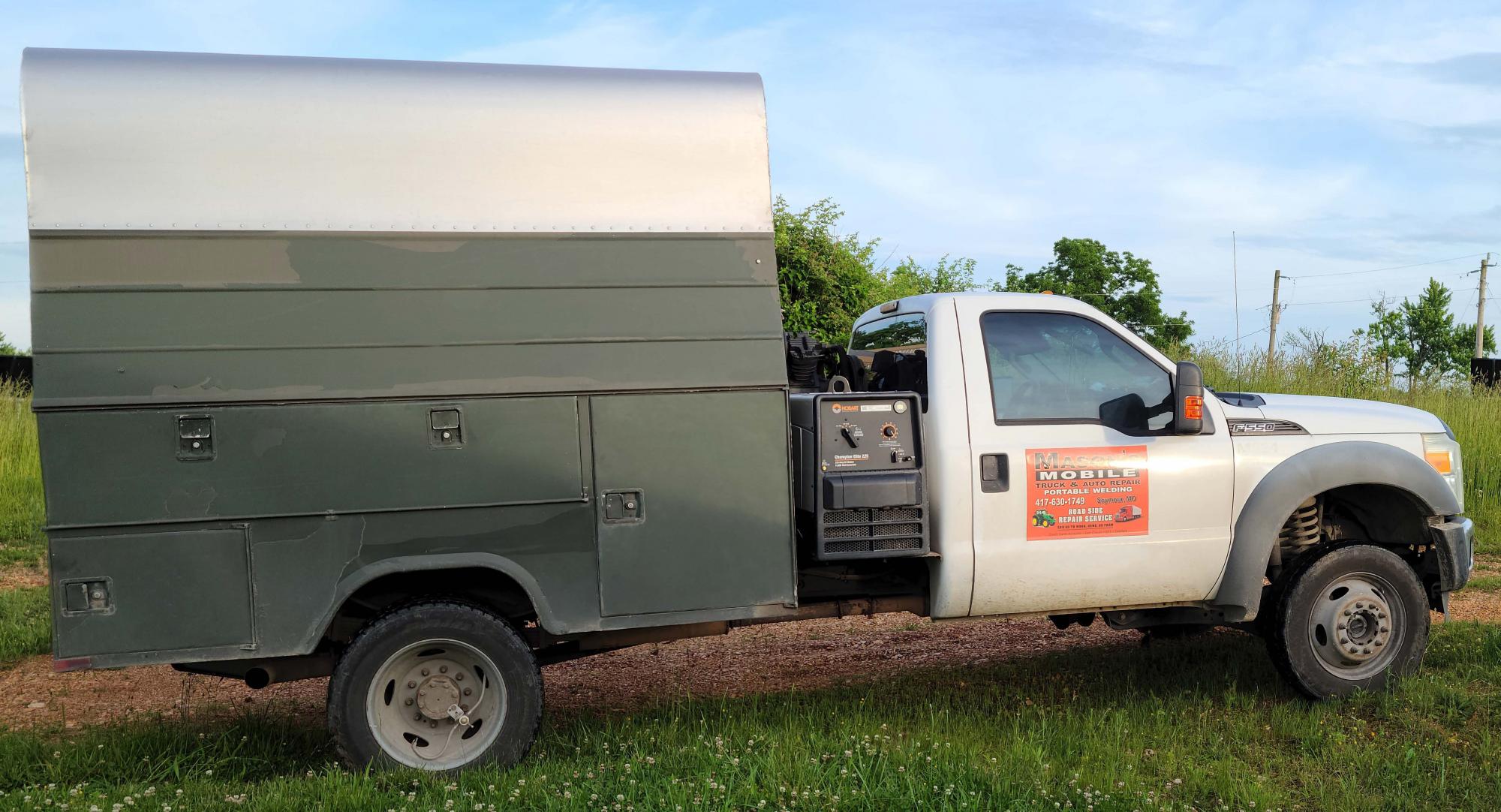 ​​​​​​​
We are a family operated business providing mobile repair solutions for most types & models of trucks, busses, automobiles, recreational vehicles, agricultural engines, heavy equipment, marine & much more.
With competitive rates, fully insured & 17 years of experience, we provide quality service, wile operating with Christian values of treating every customer honestly & getting the job done right.
24/7 service to Springfield, Branson, Lebanon & surrounding area.
Call us for onsite repairs.
Shop location in Seymour, MO
Services / Products
*We come to you-Mobile Truck, Auto & Equipment Repairs
*24/7 Assistance
*Roadside-Work-Farm
*Major & Minor Repairs
*Truck-Auto-Tractor-RV-Trailers-Farm Equip-Heavy Equip-Ag Equip
*Tires/Blowouts
*Brakes
*Wheel Seals
*Air Conditioners
*Engine & Transmissions Diagnostics (including On/Off Road Equip)
*Diesel, & Gas Engines serviced
*DOT Inspections
*APU-Thermo King, Carrier, Rig Master
*Refrigerated Units
*Lift Gate Repair
*Emergency Lockouts
*Portable Welding
Payment Methods
Visa, MC, Amex, Disc & Cash, Com Check, Tchecks, EFS